Brown joins Town & Country REALTORS®
Brown Joins Town & Country REALTORS®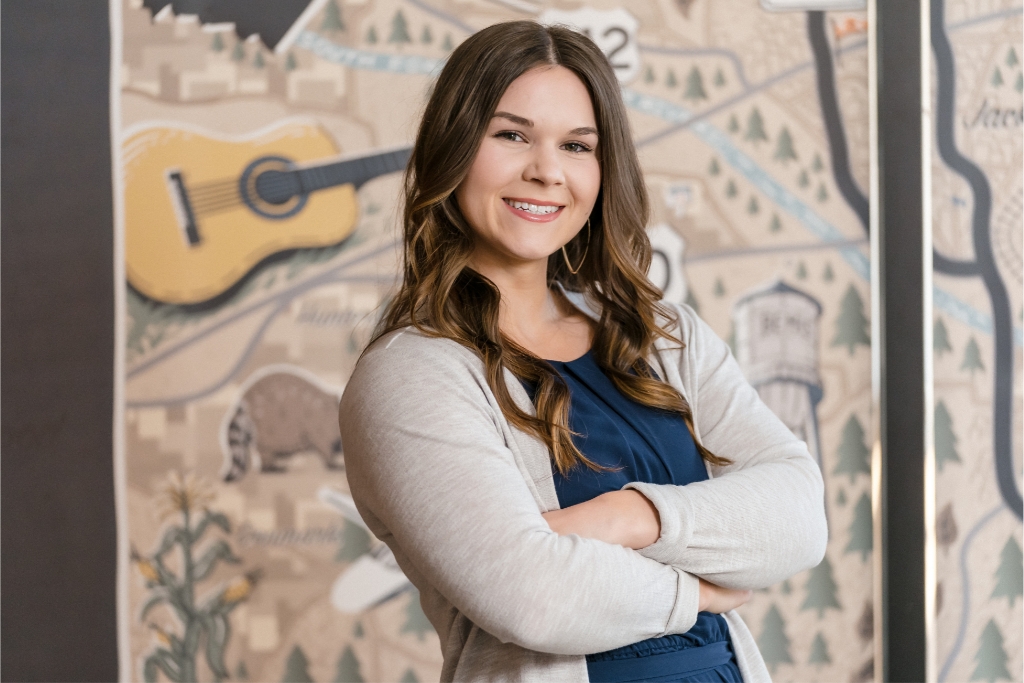 Brown Joins Town & Country REALTORSⓇ
Town and Country REALTORSⓇ is very pleased to welcome Caroline Brown to our team of agents. Brown was born and raised here in Jackson, TN. She has worked at Town and Country Realtors, over the past year and a half as The Madaline Hudson Team transaction coordinator.
"My passion for real estate started when I was 19. I wanted to start investing in real estate but I didn't know what I wanted to do as a career," said Brown. "In 2021, I got a call from Joey Hale who offered me a job at Town & Country. Working at this firm grew my interest and passion for real estate and eventually led me to get my license and start helping buyers on The Madaline Hudson Team."
Brown graduated with her associate's degree through Jackson State Community College. She comes from a large family, the youngest of twelve children.
"We are incredibly excited about Caroline's new role with our team. Having been a transaction coordinator, she is exceptionally knowledgeable about contracts and the work that we do behind the scenes," said Madaline Hudson REALTOR®. "Her new role will allow her to be more hands-on with clients and more involved in helping their homeownership dreams come true."
Brown purchased her first home this past year and is eager to help her clients through the same process. 
"The atmosphere here at Town & Country is amazing," said Brown. "We have agents who genuinely support one another and a hardworking team of staff that truly care about our success."
"Her evenness, consistency, and kindness has been a real asset to our team," said Joey Hale, principal broker of Town and Country Realtors®. "We are excited about her transition from staff to the start of her real estate career."
In her free time, she enjoys spending time with her family and friends. She loves living an active lifestyle and spending time outside in the sun.
For 55 years, Town & Country REALTORSⓇ has been serving the West Tennessee community with excellence and integrity. For more information about Town & Country and their services, please call 731-668-7000, visit their website at TownAndCountryRealtors.com, or drop by their office at 1944 Hwy 45 Bypass. To contact Caroline Brown, please call 731-803-7308 or email Caroline@tcrjackson.com.